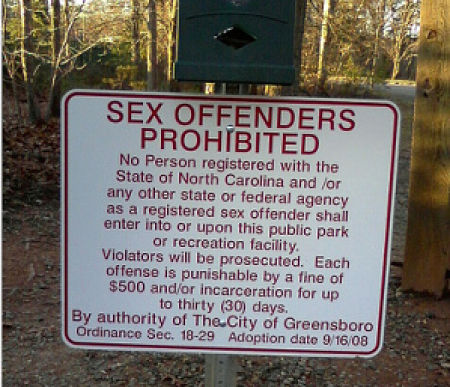 The sex offender registry has long been a system relied upon by the government to keep track of the residence and activities of sex offenders, including ones who have completed their court-ordered sentences. It is also a shield designed to protect the public; however, the shield could soon be weakened when at least 1,200 names disappear from the State of Maryland's registry.
The list of sex offenders on Maryland's sex offender registry will drastically shrink as a result of the June 2014 Maryland Court of Appeals ruling in Dep't of Pub. Safety and Corr. Servs. v. Doe ("Doe II"). The case began in 2006 when John Doe, who is Robert Merle Haines Jr., pled guilty to and was convicted of one count of child sexual abuse. This conviction was based on the allegation that Doe, a teacher, inappropriately touched a thirteen-year-old student twenty-five years prior during 1983-84. The sex offender registry law in place during 2006 required Doe to register as a child sex offender; however, at the time of the offense, the sex offender registry did not exist and would not be created until about ten years later in 1995.
What impact does this ruling have on practitioners? It depends. For prosecutors it may mean more lawsuits if the State does not remove the names from the registry automatically. Prosecutors may also experience conflict with victims who learn that their attackers slate will not be on the registry anymore. Defense attorneys will be sought after by registered sex offenders who seek to have their cases reopened and names removed. Jordan from MCASA says that the ruling means that Maryland will now need to look at other ways to track dangerous offenders. This Maryland ruling may affect prosecutors and defense attorneys in sister jurisdictions in the same manner. Offenders in those states who also committed their crimes before their state sex offender registry was created can now use the Doe ruling as persuasive authority to have their names removed from their state registries.
Mahira N. Khan
Staffer,
Criminal Law Practitioner